About the AONB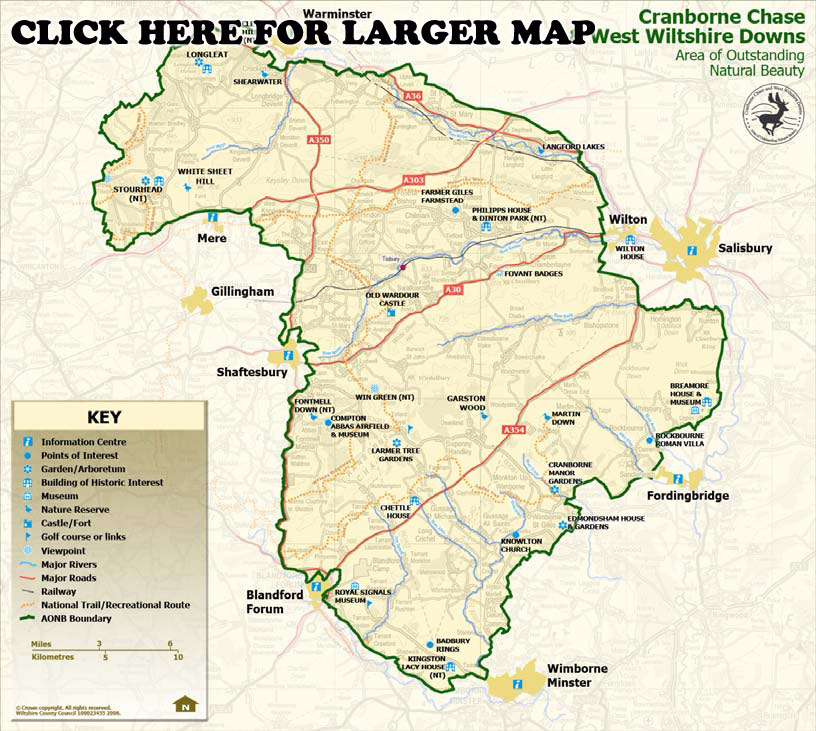 The Cranborne Chase and West Wiltshire Downs Area of Outstanding Natural Beauty is a landscape of national significance. The AONB covers an area of 983 square kilometres, and falls within four counties: Dorset, Hampshire, Somerset and Wiltshire. The primary purpose of the AONB is to conserve and enhance natural beauty.
This AONB is a deeply rural area with scattered villages and narrow roads. There are no large settlements in the AONB but nearby country market include Salisbury, Blandford Forum, Wimborne Minister, Shaftesbury and Warminster. The AONB comprises all or part of 104 parishes and has a resident population of approximately 30,000.
The area is characterised by a diversity of landscapes. These range from the high open remote downland, the ancient forests and woodland of Cranborne Chase and the dramatic steep escarpment slopes, to the more intimate secluded chalk river valleys with their distinctive pattern of settlement.