Historic Characterisation of individual roads: A pilot study
This new pilot study provides an appraisal of the historic and archaeological characteristics of the B3081. This includes the historic characteristics of the routeway itself and the characteristics of the wider historic landscape in which it sits.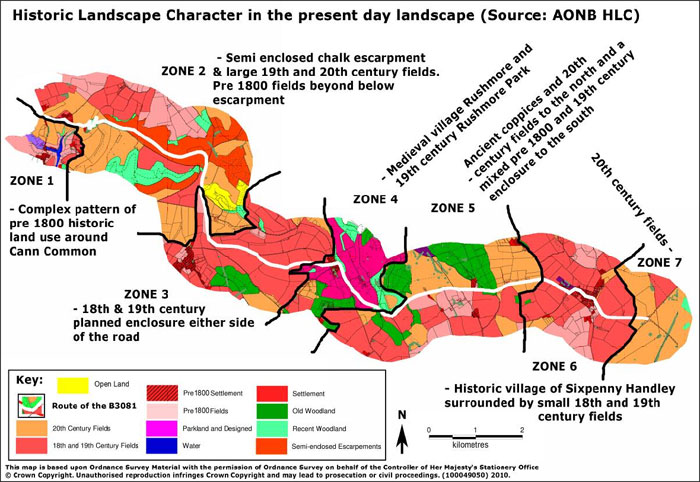 The study was especially interested in demonstrating the information which can be derived from Historic Landscape Characterisations and Historic Environment Action Plans of relevance to the characterisation and enhancement of rural roads.
Futher details are available from the Methodology Section of the Website